10W T8 (G13) LED Tube (2ft) - Cool White (retrofit 18W Fluorescent Tube Equivalent) For Serial Connection
Kosnic's range of LED tubes takes a fresh approach to functional lighting with a design philosophy so that there are no barriers to retrofitting LEDs in commercial fittings. The products bring the energy saving capabilities of LED technology to the commercial environment and the lamps can quickly replace fluorescent tubes with little or no rewiring.
No rewiring required for fittings with magnetic ballast
High frequency ballast must be bypassed
For use in paired, serial connected fittings.
Save energy up to 65% compared with a fluorescent tube with magnetic ballast.
For maximum energy savings, bypass all control gear and supply directly from the mains.
Single side high lumen output for light only where it's needed.
Long life of 30,000h.
Live and neutral connections at one end for safety.
Instant start.
Negligible UV output.
Mercury free.
Switch off supply before installing or removing lamp. Allow to cool before handling.
Do not dispose of in household waste.
Dispose of in appropriate section of local civic amenity site or recycling centre.
Suitable for use in commercial and industrial settings.
Comes Complete with LED Starter
Specifications:
Wattage: 10W
Input Voltage: 220-240Vac 50/60Hz
Lumens: 820LM
Dimensions: 588mm / 2ft (L) Without Pins, 30mm (W)
Light Colour: Cool White (4000K - 840)
Average LIfe: 30,000 Hours
Switching Cycles: 50,000
Power Factor: 0.60
Current (mA) 72
CRI: 80
Rate Peak Candelas: 550
Lumens Maintenance Factor at Nominal LIfetime: 0.75
Start Time (s): 0.22 Seconds
Ambient Temperature: -20 to 40 Degrees C
Energy Rating: A+
Energy Consumption (KWh/1000h: 10.00 (10)
Manufacturer Code: KTC10T8/SER-W40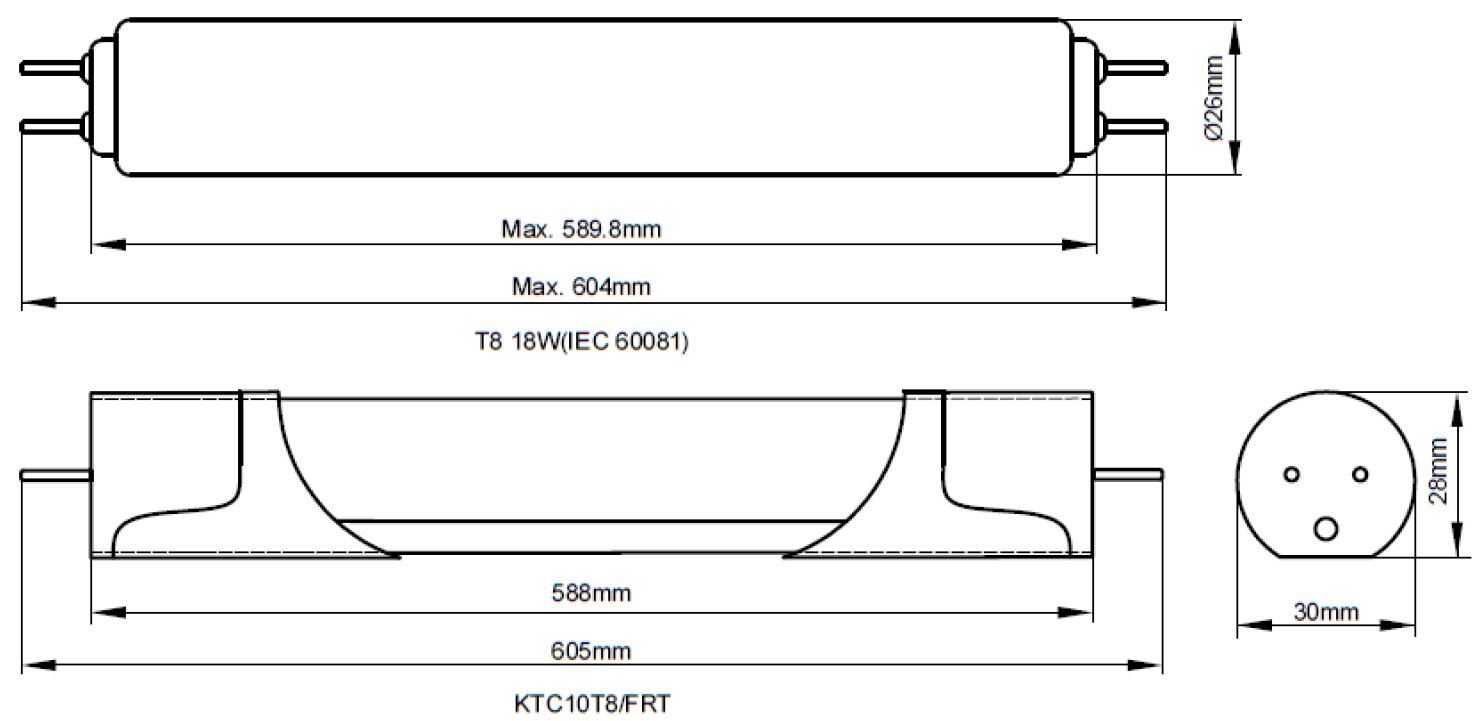 Fitting Conversion The existing fitting must be switched off and isolated at the mains before commencing electrical work. It is the responsibility of the converter to ensure the fitting continues to meet safety requirements. If in doubt consult a qualified electrician. For maximum energy savings, bypass the magnetic ballast. The LED tube has Live and Neutral pins at the end of the LED tube marked "Input" connected to the internal driver. The pins at the opposite end are isolated from the input and are connected to each other for circuit continuity.
Magnetic Ballast (choke):
Remove the starters and any power factor capacitors. The capacitors may be left in place but the energy savings will be less.
Replace the starters with the LED starters - this is a fused link.
Plug the LED T8 lamps directly into the lampholders. The orientation is not important.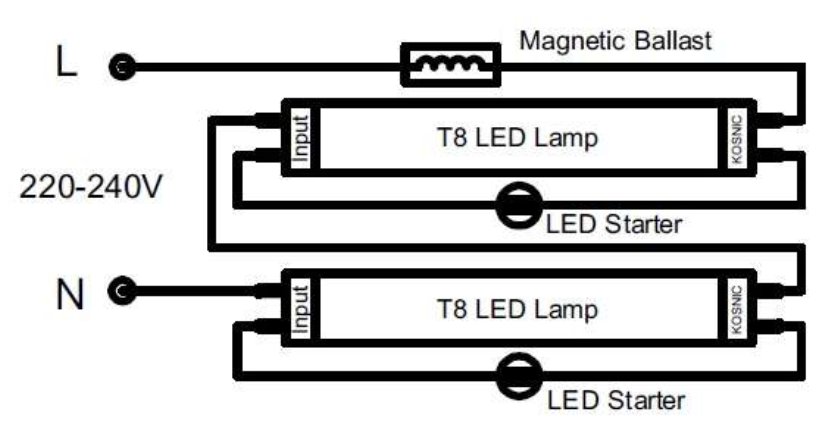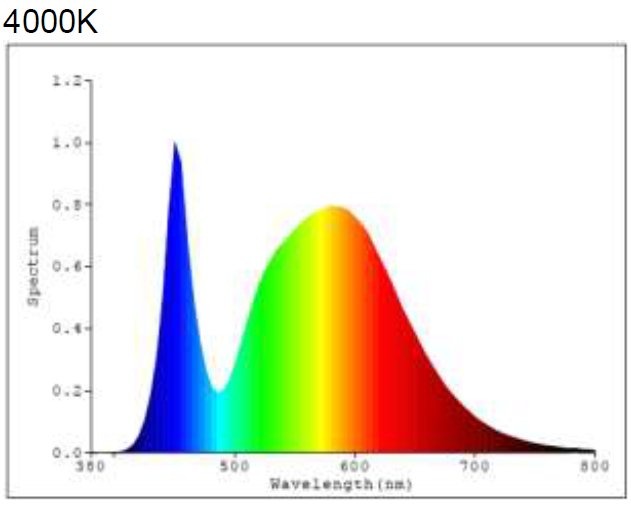 These LED tubes are ideal for offices, resturants, industrial and commercial locations.
10W T8 (G13) LED Tube (2ft) for Serial Connection - Cool White
Brands Kosnic
Product Code: KTC10T8/SER-W40
Availability (Stock): 7
£19.19

£5.99

ex VAT: £4.99
Related Products