9W (60W Equiv) PRO LED GLS Bayonet Light Bulb in Warm White
These are ideal replacements for 60W standard incadescent or 9-11W CFL type light bulbs.
This is a small and compact premium (not budget like many others) LED PRO GLS shaped light bulb which comes with a Bayonet cap and provides a warm white / 827 / 2700K light (this is a yellowish light juts like that produced by a standard incandescent light bulb).

As this is a PRO 9W LED version (these are very high quality premium LED lamp with Samsung LED chips) it reaches its full brightness immediately and saves 80% on the electricity used by a standard incandescent light bulb.
Lasts 20 times longer than standard 60W GLS light bulbs.
Uses 80% less energy than standard incandescent light bulbs.
Non – Flickering.
If you would like the natural cool white version (4000K) of these please click here
If you would like the pure white daylight version (6400K) of these please click here
For our full range of LED GLS shaped light bulbs please Click Here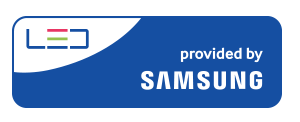 Specifications:
Wattage: 9 Watt
Equivalent to: Approx 60 Watts
Light Colour: Warm White / 2700K / 827
Lumens: 806 lm (samsung LED Chips)
Dimmable: No (NON DIMMABLE)
Average Life: 30,000 hours
Lamp Base: B22 (BC / Bayonet)
Height: 10.6cm / 106mm
Width: 5.8cm / 58mm
Energy Rating: 'A+' Rated
Guarantee: 5 Years Manufactures Guarantee
Product Code: VT-219 / 270

NB: These VT-219 / 270 Warm White light producing 9W LED GLS A60 light bulbs are not suitable for dimming switches.

9W (60W) LED PRO GLS Bayonet Light Bulb in Warm White
Brands V-TAC
Product Code: VT-219 / 270
Availability (Stock): 1406
£4.19

£1.99

ex VAT: £1.66

---

10 or more £1.91
20 or more £1.86
50 or more £1.79
100 or more £1.74
500 or more £1.67
Related Products