50W (450W Equiv) LED Floodlight / Security Light - Warm White Light - With PIR Motion Sensor

This is the very latest in low energy high quality budget outdoor floodlights (IP65). This LED floodlight gives a bright warm white (Yellowish White) light with PIR motion sensor. These LED floodlights are IP65 rated and are also instantly bright with no warm up time just like a standard halogen floodlight.
The PIR motion sensor can be adjusted through 180 degrees left and right and 120 degrees vertically. The movement sensor has 3 adjustment settings to vary the sensitivity to movement distance, illumination time and the light level required to turn on and off.
Motion sensor with 120 degree detection angle, range max. 12m, response time of 9 seconds to 10 minutes adjustable dimmer switch from light to dark.
These 50W LED floodlights are suitable for 110V and 240V applications.
For our full range of low energy LED floodlights please Click Here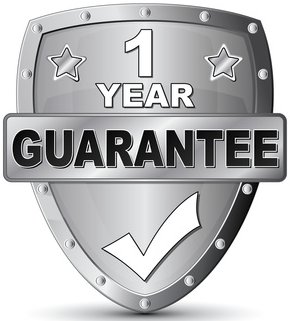 Specifications:
Fitting Colour: Silver Grey
Fitting Material: Aluminium Alloy / Toughened Glass (High Strengh Material)
LED Emitter: Circular LED SMD Module
Dimensions: 225mm (L), 185mm (W), 100mm (H)
Light Colour: Warm White (2800K-3200K)
Voltage: 85-265V
Lumens: 4000LM
Beam Angle: 120°
Working Temperature: -20° to 50° C
Power Consumption: 50 Watt
Power Factor: >90
IP Rating: IP65 (Waterproof)
Average Life: 30,000 Hours
Cable Lenght: 150mm / 15cm
Weight: 1.42Kg
Safety Approved: CE / RoHS
No UV or IR Radiation
These 50W LED floodlights come with 15cm of cable fitted to the fitting.
We strongly advise that any electrical work be carried out by a qualified electrician.
If you require a cable connector to add this floodlight to an existing cable or to lengthen the current cable we recommend the following: Please Click Here.
All our LED flood light range are factory sealed units and as such should not be opened as they do not contain any user replaceable components. Any attempt to open the units will void the warranty / guarantee and cause the units to fail early.
After these floodlights have been fitted it is worth checking that the installer has install this with the PIR and the 3 PIR dials facing the ground and not up, if they are facing up the unit will fail early as water will be able to access the PIR, this is the same with all PIR floodlights.
If you have a floodlight where the PIR / Motion Sensor does not appear to work, please reset the unit by turning the floodlight off for 15-20 minutes and then turning on again, this should reset the PIR / Motion sensor and fix any issue. Please make sure the 3 PIR dials are also facing down and not up to prevent moisture damaged (the motion sensor is IP44 rated).
NOTE – To comply with regulations, installation must be carried out by a suitably qualified competent person and in accordance with the current IEE Wiring Regulations (BS7671) and Building Regulations. A copy of the instructions must be left for the user/maintenance engineer for future reference.
50W (500W Equiv) LED Floodlight with PIR - Warm White
Product Code: CIR50WLEDFLD-WRM-PIR
Availability: 19
£49.19

£27.59

Ex VAT: £22.99

---

10 or more £26.39
Related Products